If you are like my partner and relatively new to running or an old grizzled veteran, its nice to hear from someone else out there grinding just like you. And everyone likes to encourage his or her friend or child to be the guinea pig and try something new or even get back on the horse again. Mix in a crazy goal with this and then you have the premise of this 7-week winter blog.
Just to set the record straight, I am a 46 year old, father of 2 who is still battling to comeback from a full achilles repair 10 months ago. On a good day, I can run 8 min miles for 5k pace. I am 20 lbs. over my college running weight and like most of us, 6 pounds heavier than I was before being thankful, celebrating Christmas and ringing in the New Year.  My goal is simple; try to run <20 min 5k or 6:25 min per mile (I used this calculator to help figure out pace) in February, try some new workouts and tell you guys the truth about it along the way.
So here's the workout.  It's basically a tempo run with 400 bursts and then jogging rest. The author makes the point that this workout is more effective, driving faster 5k times, than the good ole fashion speed work that we all love.
As they say used to say on Dragnet  "Just the Facts Man"
Plan: Run 4 miles total with a 2 mile warm up, 4 x 400s shooting for goal 5k pace (1:36) with ~33 seconds rest at ~9 min mile pace in between. For you locals, I ran this at Richmond Center 1/9 at 8 am. It was bout 22 degrees and there was still some snow on the ground. I ran the 400s on feel versus watching time and used my GPS to monitor distance.
Actual
| | | |
| --- | --- | --- |
| 4 miles | 36:09 | |
| 400 #1 | 1:48 | 1:39 jogging rest |
| 400 #2 | 1:51 | 2:08 jogging rest |
| 400 #3 | 1:58 | 2:03 jogging rest |
| 400 #4 | 1:46 | Cool down |
Evaluation
I give the workout 3 out of 5 stars
My planning could have helped:  as the snow caused some footing issues, a consistent 400 or run these on a track would make since, and a better warm up other than just the 2 miles to get my muscles firing and loose.
My personal performance might be better rated in poop emojis vs stars but I'll give my self 2 out of 5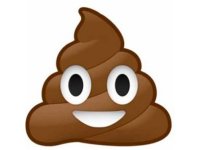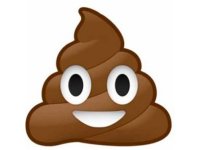 The 400 splits we not as bad as I thought when running them but the rests were longer and slower than I planned. This shows me I have a long way to go.
On the good news side, half the battle is taking that 1st step and I am happy I got out there and gave it a swing.